Jo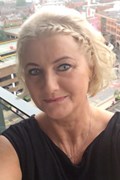 Partner in JoJo Beauty and Company Director of Aesthetic Lines Ltd. She spent 10 years traveling to colleges around the world as an Examiner in Beauty Therapy for CIBTAC. She has owned and run her own salons for 30 years. She specializes in Anti Aging Treatments , Skin Correction Treatments, Electrolysis Hair Removal, Advanced Treatments for the removal of Facial Red Veins, Moles, Skin Tags, Milia and Sebeceous Warts of which she has 24 years experience . Book a free consultation!
Rhodri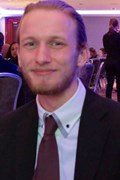 Rhodri is Jo's son and Business Partner and works in all areas behind the scenes and reception cover when needed. He is also currently studying at University in Cardiff.
Sue
Salon Coordinator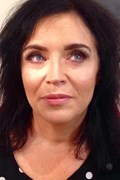 Sue joined us in September 2014 and is responsible for the smooth running of bookings and the therapists day. She coordinates staff and room allocation. She is happy to help if you have any enquiries or can ensure a therapist calls you back if you need some particular advice.
Sharlene
Salon Manager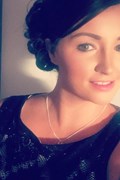 Sharlene is our Salon Manager and looks after the salon as whole, she is a fully qualified level 3 experienced beauty therapist. She also does Electrolysis and Hopi Ear Candling and is an experienced make up artist. Prior to joining our team in January 2014 she worked in a Spa and then had her own mobile business to fit around a young family. Sharlene Works Monday's, Wednesday, Thursdays and Fridays.
Sarah
Assistant Manager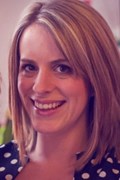 Sarah our Assistant Manager has been with since November 2010 and is a very popular with clients and our team. Among all our other treatments Sarah is very experienced in Electrolysis for permanent hair removal. She is available for bookings every Tuesday and Wednesday.
Rebecca
Beauty Therapist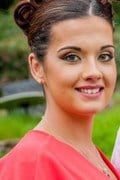 Rebecca works with us full time and is an experienced Level 3 Beauty Therapist, coming to us from a busy salon in Bridgend. Excellent Nail And Lash Technician. She also is qualified and experienced in intimate waxing, facials, tanning and quality massage treatments.
Monica
Beauty Therapist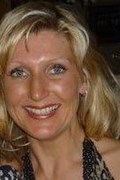 Monica is our lovely therapist, qualified to level 2 and currently doing her level 3. She is experienced in Shellac and Vinylux nails, spray tanning, waxing and non electrical facials. She has joined us from another busy salon. She mainly works on Thursday's, Fridays and Saturdays.
Collatan Sunbed
Fitness Vibration Plate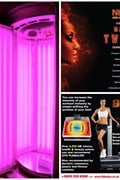 Sunroom - Latest Hybrid Tanning - delivering an unparalleled glowing dark luxurious tan. Having the added benefit of younger looking and blemish free skin. It smoothes fine lines and wrinkles, scarring and stretch marks. Improves Eczema, Acne and Psoriasis. Vibration Plate - BENEFITS - Provides a whole body workout in 10 minutes . See and feel the difference immediately. Weight loss – 84% of users rated it excellent, very good or good . Toning – 96% of users rated it excellent or very good .
Elizabeth
Specialist Injectables Clinician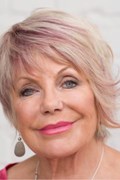 Highly trained and Experienced to deliver an expert standard in muscle relaxants, fillers, facial volumisation, needle therapy, mesotherapy and skin peels I pride myself on providing a highly professional service tailored to the individual needs of my patients. Continuous training and updating of knowledge and skills are at the heart of my commitment to providing a quality service and membership of professional bodies, such as the Royal College of Nursing (RCN)
Rachel
Semi Permanent Make Up Artist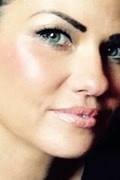 To achieve the best possible results for my clients, I use the most advanced digital technology available, together with high quality pharmaceutical-grade pigments. This guarantees the highest standard of safety, hygiene and treatment. www.rachelkennedycardiff.co.uk for more information and images Rachel will be with us every other Monday.